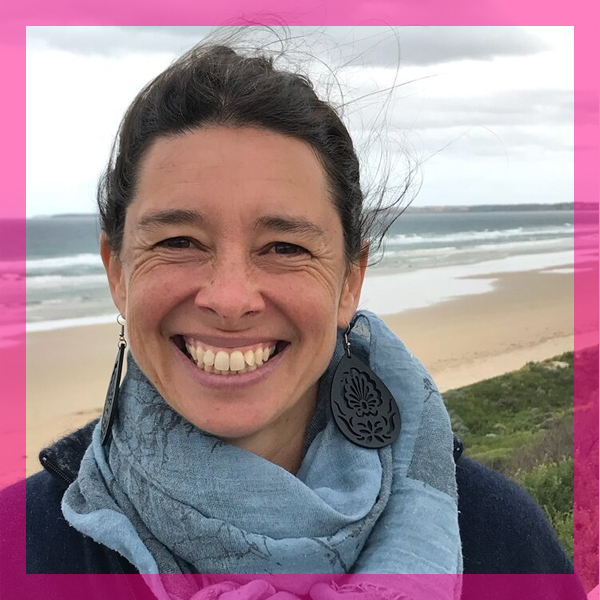 – Understanding Grief and the Cancer Journey –
with Samantha Rennie
Samantha is a nurse, educator and holistic grief and anxiety specialist.
She is passionate about giving people the skills to live a loving, meaningful and healthy life.
The Pink Sisters Support group was delighted to welcome guest speaker Samantha Rennie of Grieving Well to talk about Understanding Grief and the Cancer Journey.
This event was held on:
Thursday 17th September, 2020
Introduction:
As we aim to stay positive through all the treatments, hospital stays and the changes in our bodies, hearts and minds, we may be missing some of the gifts that grief brings with it.
Understanding grief helps us to feel positive about that part of the cancer journey too and not only helps the people with cancer but everyone who loves them. It helps to navigate, not only the physical experience of cancer and it's treatment but the emotional one too.
Client Feedback:
"This session was amazingly powerful in allowing me to access emotion that I wouldn't have been able to describe myself, provide some context to the grief that I was feeling towards the whole experience of breast cancer from the behaviour of everyone around me to the treatment and the affects of it on my body and also provided some validation of the experience and inspiration to how it could enrich my life going forward."
"I was lost after finishing my treatment, I thought what I was experiencing emotionally was something out of the ordinary. No one told me what could happen post treatment. I'm so glad I reached out and asked for help, it was the best thing that I did. I connected with women that have gone through or are still going through their journey. It was nice to feel that I wasn't going crazy and I felt very supported."