Our support groups are designed to cater for people experiencing similar life situations. Our groups meet on a regular basis giving clients an opportunity to share their concerns, experiences and exchange ideas about how to deal with difficult issues. This is a safe place for clients to socialise and make new friends, but more importantly – not feel alone in their journey.
Most of our programs are successfully running via Zoom – so why not book a program today!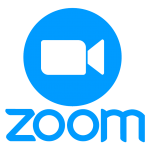 – Fabulous Over 50s and Beyond –

The 50's and beyond can be a fabulous time in a woman's life. A diagnosis of breast cancer brings challenges and sometimes we might not feel that 'fabulous'. Whether you have just turned 50, or are well beyond, this group is for you.
In this group you will have an opportunity to meet others and to share your experiences, the challenges as well as the joys.
– Second Hope –
Second Hope is an informal support group which offers understanding and education to women of all ages and stages of metastatic breast cancer.
Make new friends, share experiences and information in a supportive and caring setting with women who understand the challenges you and your family face living with a diagnosis of metastatic breast cancer.
.
– Supporting Blokes –
A partner or loved one who is diagnosed with breast cancer can have an impact on relationships and the family unit. This group offers male partners and supporters a chance to share experiences and learn coping strategies.
– Pink Sisters –
Meet with other women under 50 who are facing the challenges that arise after a life changing diagnosis of breast cancer. This group is currently running once a month on a Tuesday as a 2 hour session.