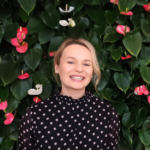 Jamie Kelly


BREAST CARE NURSE CONSULTANT
Hi my name is Jamie. I joined the Think Pink Foundation in March 2023. I have been an Oncology Nurse for several years with a passion for Breast Care Nursing.
I completed my Bachelor of Nursing degree in University College Cork and have worked in oncology since qualifying in 2018.
In 2021, I completed my Postgraduate Higher Diploma in Oncology Nursing while working full time in a chemotherapy unit in Ireland. Later that year I completed my Postgraduate Certificate in Holistic Approach to Palliative Care.
I relocated from Ireland to Melbourne in 2022. I previously worked in Peter MacCallum, the cancer centre of excellence where I continued working as an oncology nurse.
I consider myself to be caring, empathetic and enthusiastic to make a change in the lives of those affected by breast cancer.
In my spare time I enjoy functional fitness training, travelling, and spending time at the beach.
I am excited for this new role and making a valuable contribution to the foundation.
Contact Jamie Kelly: jkelly@thinkpink.org.au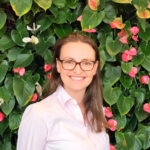 Natalie Sova


OFFICE MANAGER
Hi my name is Natalie. I joined the Think Pink Foundation in the 1st quarter of 2023. I'm a mother to 3 young, very energetic daughters. I have extensive experience in the banking sector, customer service, personal and executive assistant work. I have a love of food and cooking, being outdoors and above all assisting others. I look forward to meeting all of you in due course.
Contact Natalie Sova: nsova@thinkpink.org.au