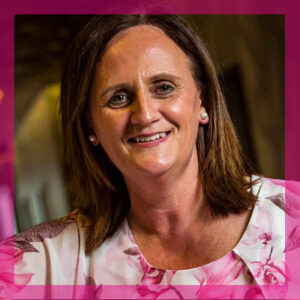 Andrea Cannon


BREAST CARE NURSE CONSULTANT / MANAGER
Andrea Cannon joined the Think Pink Foundation with a wealth of Breast Care Nurse knowledge and experience, having worked in the Public, Private and Community  health care sectors.
While at The Cancer Council of Victoria Andrea worked in collaboration with a variety of organisations. She was one of the first National Accredited Breast Care Nurses and instrumental in initiating the first National Breast Care Nurses Conference. She then coordinated many conferences in the years to follow.
Andrea was awarded the Hesta Nurse of the Year award and the Jean Rusden Award in 2000 while working at Peter Mac. Andrea  has established support groups, education sessions, participated in research projects and believes strongly in evidence based practice.
Since joining, Andrea has been instrumental in growing and developing the Think Pink Foundation introducing a variety of new programs, education sessions, support groups and quarterly Health Professional education forums. There has been a huge increase in client numbers and volunteers joining the Think Pink dynamic team.  Andrea also facilitated the move to the Think Pink Living Centre at Mirvac's newly built Yarra's Edge Community in Melbourne Docklands.
Connecting with Think Pink's breast cancer service  – an interview with Andrea Cannon by local radio station 981 2HA /Mixx FM 88.9 & 93.7
Contact Andrea Cannon: acannon@thinkpink.org.au
Debbie Carter


OFFICE MANAGER
Debbie joined Think Pink not long after the start of the first Covid lockdown in April 2020.  She has an extensive background in administration in a variety of roles and industries both in the UK and Australia.
Debbie loves her role at Think Pink and is delighted to finally start meeting clients 'in real life' now that sessions are taking place at The Living Centre and not just on Zoom
Contact Debbie Carter: dcarter@thinkpink.org.au
Jesynta Katili


DATABASE & ADMINISTRATION COORDINATOR
Jesynta joined the Think Pink Foundation in 2015. She has had extensive experience in a variety of roles within not-for-profit organisations for over ten years.
Jesynta loves working with such a small and dedicated team and is constantly inspired by the wonderful clients, volunteers and supporters of Think Pink.
Contact Jesynta Katili: jkatili@thinkpink.org.au