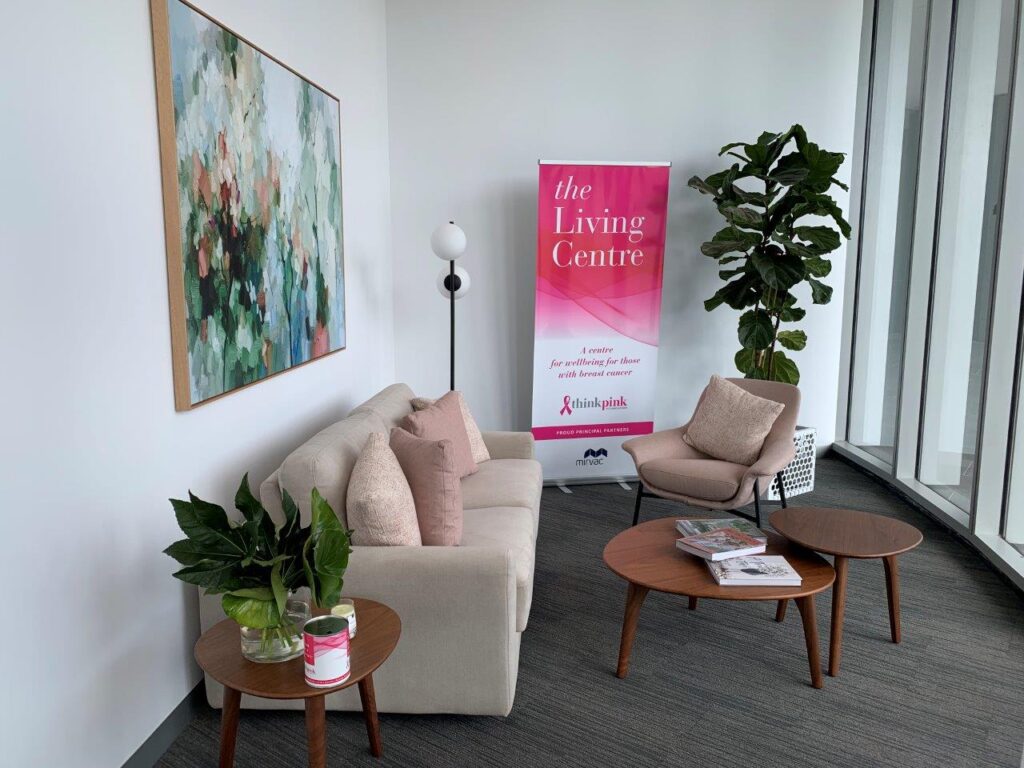 In July 2010, we opened the doors to The Living Centre, which is a state-of-the-art facility dedicated to providing emotional, practical and physical support to women and men diagnosed with breast cancer, their families and carers free of charge.
At The Living Centre the focus of all our programs and activities is on wellness not illness and our comprehensive program of services includes many unique to the centre.
We do not limit the number of visits by our clients and most importantly, all our services are available to breast cancer patients from any treatment centre and at any stage of their journey.
"This is a place that is needed today, tomorrow, next month, next year and forever."
In addition to our own staff, we also have a dedicated group of volunteer professional therapists and facilitators who provide a range of services dealing with practical issues such as hair loss, wig fitting, breast prosthesis and garment fitting, sexuality issues, Lymphoedema, relationship issues, getting back to work and a host of others.
The Centre features a number of different areas including:
Private consulting room
Relaxation massage room
A larger meeting area for educational seminars and workshops
A fully equipped beauty, makeup and hair salon
A Wig Bank with a selection of wigs for people experiencing financial hardship during treatment
The Living Centre is truly a sanctuary for patients providing a safe, nurturing, non-clinical environment where we have highly qualified and trained breast care nurses on staff to provide professional counselling and advice on coping strategies.