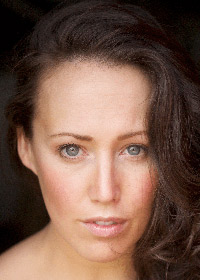 Fem Belling
Ambassador
South African born vocalist and violinist, Fem Belling is a rising star on the international jazz scene and has become one of Australia's most formidable and in demand performers.
She is also a Breast Cancer Survivor. Double lumpectomy, HER2 positive, chemotherapy, radiation and Herceptin. A young adult who has come out the other side and wants to lend her voice to the beautiful importance of "beyond the treatment", "beyond the hospital". Having a support system outside of the medical journey was so important in Fem's recovery. Music, laughter, positivity and kinship… a place away from the day to day symptoms and side effects. Think Pink opens it's doors, free of charge, to those going through any stage of breast cancer and their loved ones. Just think about that, truly think… How extraordinary.
The jazz world hums with ubiquitous young singers revisiting the great American songbook. Then one comes along with an actor's stagecraft and an instrumentalist's refrain. Fem shot to international attention when she turned all 4 chairs on 'The Voice 2015' with Ricky Martin, Jessie J & Delta Goodrem all fighting for the chance to mentor her. Jessie J won out, saying she has been "waiting for someone like this".
Hailing from a musical dynasty, music in her blood, she has performed with many jazz greats, locally and internationally. Appearing with her own band, collaborations & residencies at Ronnie Scotts (Ldn), Bennett's Lane, Paris Cat, WOMADelaide, Noosa Jazz Fest, Melbourne International Jazz Festival, Stonnington Jazz Festival, Joy of Jazz SA, Madajazzcar.
Fem has performed alongside Gregory Porter, Reggie Watts, Joe Chindamo, John Foreman, The DMJO, Gil Askey, Paul Williamson, The Public Opinion Afro Orchestra (ARIA nomination), The Syncopators. She has performed for Her Majesty The Queen and at Nelson Mandela's Funeral/
With 5 Vita awards under her belt, a Green Room Award nomination for Best Leading Actress in a Musical "Genesis to Broadway", this award winning actress has spent many years as a leading lady in London's West End.
Lead roles in West End shows include Hairspray, Fame, and Footloose. International shows such as Little Shop of Horrors, Nunsense and Cats & Liza Minnelli in THE BOY FROM OZ.
Fem is honoured to be an ambassador for Think Pink, a foundation that is so important in the journey of breast cancer.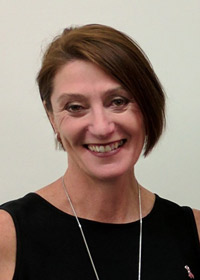 Karen Hitchings
Ambassador
Karen's world was turned upside down in 2012 when a routine mammogram and ultrasound showed that she had Grade 2 Lobular breast cancer in both breasts.  It was caught early but still required a double mastectomy, reconstructive surgery and ongoing treatment with Tamoxifen, a journey that was to last over 18 months.
Karen's grandmother had died from breast cancer aged 42, only a year younger than Karen at the time of her diagnosis.  Ironically only a few weeks prior to Karen's diagnosis her mother had also been diagnosed with the disease.  It was a challenging period for her family especially when her beautiful mum passed away in May of that same year.  The support network provided by her family and friends but also those at The Think Pink Foundation and The Living Centre played a key role throughout this journey and enabled her to coming through the experience with a positive attitude and new lust for life!
Karen has been very active in fundraising for the Think Pink Foundation since her introduction to this wonderful charity and wellness centre.  In 2014 she completed the Great Ocean Walk, a distance of 105 kms, with a group of friends raising money for the Foundation and has been proactive in organising relationships with several other networks including the Royal Melbourne Yacht Squadron and TraveLeague within the travel industry.  Karen has spent much of her career working within the travel and tourism industry and her well established relationships have helped to promote a higher profile for the Think Pink Foundation and The Living Centre to this vibrant world.  Additionally, it was a proud moment to see one of the Sydney-Hobart racing yachts bearing the insignia of the Think Pink Foundation as she sailed out of Sydney Harbour on Boxing Day 2014.
Karen is very proud to be an Ambassador for the Think Pink Foundation and treasures the friendships and support she has formed within this organisation over the past 5 years.  The Living Centre in particular is a service she believes that every person going through breast cancer not only needs but deserves.  It is a tough journey, the warmth within this Centre helps to make it a positive, life affirming experience at the hardest of times.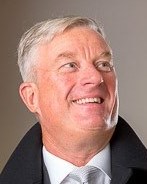 Philip Sidebottom
Ambassador
Philip has been a long term, major supporter or the Think Pink Foundation for many years, having first attended the Masquerade Ball in 2006.
Through his role as The Facility Manager at Mirvac, Philip was instrumental in securing the previous premises for the Living Centre at 390 St Kilda Road, Melbourne and for facilitating the pro-bono fit out of the Living Centre and its on-site Accommodation Apartment at no cost.
In 2011, Philip and his wife Dianne started a not-for profit called Greenhearts Recyclers which arranged the recycling of materials and office furniture resulting in several major donations to the Think Pink Foundation which was one of the Greenhearts' five nominated charitable beneficiaries.
Throughout Philip's leadership and management career he has focused on the needs of leading and managing by enrollment and example.
Philanthropy and making a difference in the community is Philip's absolute passion. His charitable endeavors include many substantial outcomes. His keen desire is to bring a significant contribution and value to the community delivering major projects and benefits to many individuals and organisations in need.