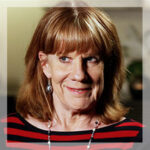 When I was diagnosed with Breast Cancer, it absolutely shattered my self-confidence. Until that moment I had a prominent career with a normal, vibrant social and personal life.
The knowledge that I had breast cancer completely affected everything. I found I couldn't do my job, which involved a lot of public speaking. I found it so difficult to stand up in front of a group of people and this gave me a feeling of a huge sense of spiralling out of control.
It's so hard to remain normal and focused when you are repeatedly being reminded that you are sick; "OK, your next procedure is…", "You're next treatment will be…"
I didn't want to face it and the more I tried to shut it out, the more lost and disconnected with myself I started to feel.
I wish I had discovered the Living Centre at this point in my journey. To be able to ask questions, to not feel so alone and desolate and to know, without a doubt, that I was supported and cared for. Instead, I stayed at home alone at one of the worst periods in my life.
Now, I am an advocate of The Living Centre and I work along side the rest of the team to provide the support that I had so desperately needed.
I strongly encourage anyone who has breast cancer and is feeling like I did to reach out and contact us. Don't go it alone. We are here, we get it and we would love to help you.