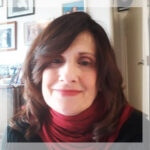 This letter is to attempt to convey and describe what is my experience with the wonderful organisation "Think Pink" that I have been and continue to be a part of, since 2016.
I was diagnosed in March 2016 and I can't thank my Breast Care Nurse enough (Kerry at the Royal Melbourne) who advised me to connect with Think Pink from the very start.
I was welcomed by Andrea with warmth and support from that very first day when I appeared in the Think Pink Central Office in St Kilda Road, and started off by joining in a wonderful walk in the Park.
Think Pink has been and continue to be one of my best friends in this journey since my diagnosis – throughout surgery, chemotherapy, and radiotherapy.
All the activities are so generously offered by volunteers, some of whom are breast cancer survivors themselves. They are an endless source of support, healing and wisdom through the high and lows of this particular journey which has now become a journey inside a journey due to this new global situation – COVID-19 world-pandemic.
I honestly don't know how I would have or can cope with the current situation. The anxieties which naturally arise with the annual check-ups and the waiting of results – with all the big and small challenges of life.
Every week I look forward to being part of this community created by the tireless work of all volunteers who lovingly and generously give all of their time and skills. From Andrea, our Breast Care Nurse who is endlessly available with her private one-on-one consultations; to Debbie who tirelessly coordinates on-line bookings and registrations to the classes; to Monique with Reflexology; Helen with Tai Chi; Anne with Journal Writing; Michelle with Pilates; Sandy with Art Therapy; Cheryne with Mindfulness; Shelley and Robyn with Yoga; and, Maree with Meditation. This all makes the COVID-19 isolation more bearable and I am inspired to pass on my own gifts of giving and helping to someone else. Cancer and COVID-19 are teaching me that the biggest value in life is to love, help others and give back what you receive, and that TOGETHER WE CAN GET BETTER!
I love writing and I am usually not short of words, but in this case I realise that words cannot properly express the gratitude I feel for Think Pink in my life. What better gift can one receive for not feeling alone in the face of the big C ordeal and the addition of the present COVID-19 challenge?
All I can say to Think Pink and all its devoted workers and volunteers is,
THANK YOU! THANK YOU! THANK YOU! from the bottom of my heart. God bless you all