You Don't Have to Run the Race Against Breast Cancer Alone Thank you to Mirvac
On behalf of the Think Pink Foundation, we would like to acknowledge the outstanding support of Mirvac and their staff in delivering such a beautifully prepared event that was enjoyed by all in attendance.
We would also like to thank everyone who participated to help raise funds to maintain the free services at the Think Pink Living Centre.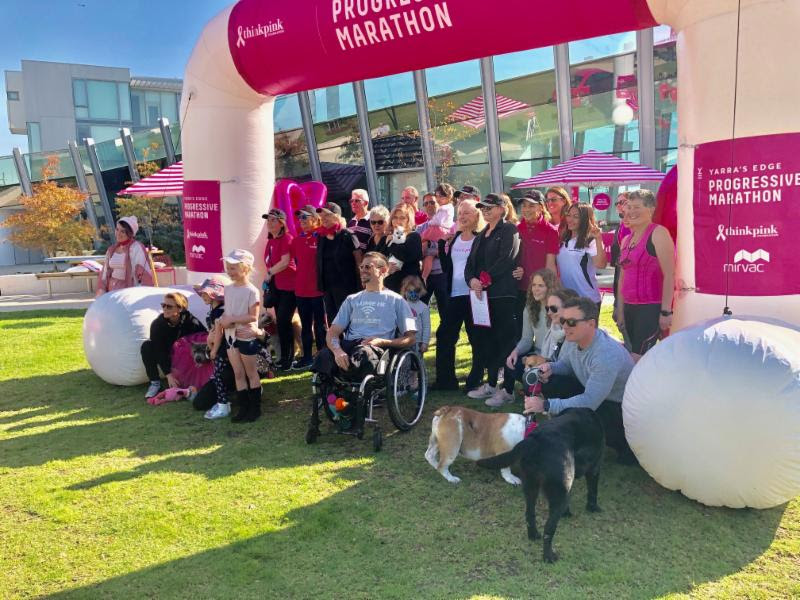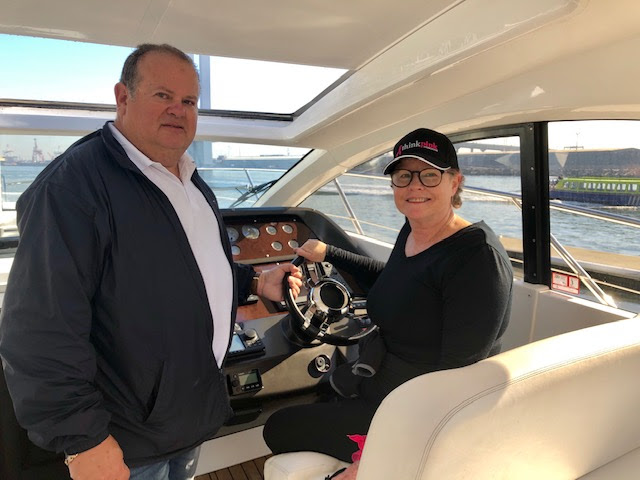 A big thank you to Gary Freeman, the owner of the Pleasure Cruising based at Docklands, for his generous support in providing 'A Day on the Bay Cruise' on The Boss, a 47ft Cruiser for the highest fundraiser for the Mirvac Progressive Marathon.
The Winner Leonie, a client of Think Pink, got a few tips about The Boss, the luxury cruiser, from Gary following the announcement of her win having raised $2,526 with her team to support the work of the Think Pink Foundation.
Check out the sprightly ZUMBA dancers in action at the Mirvac Progressive Marathon – turn your speakers on and catch the rhythm.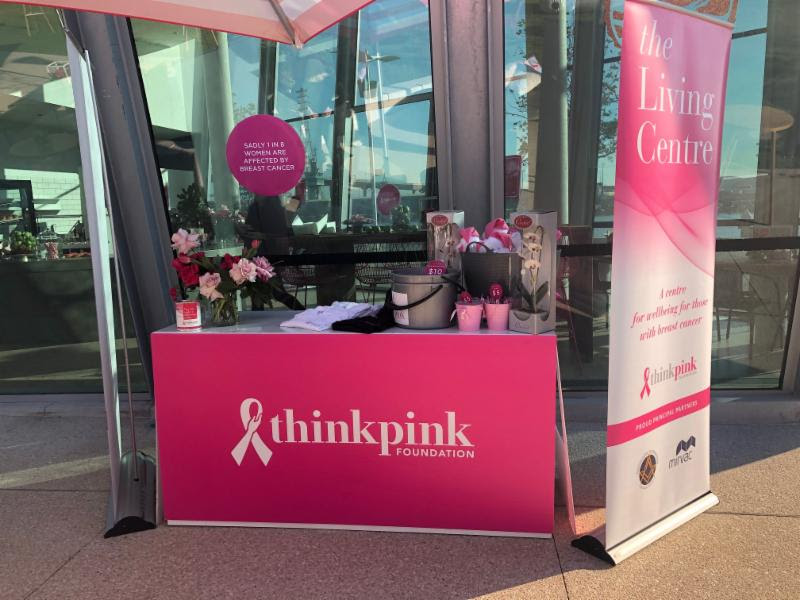 All funds raised from the Mirvac Progressive Marathon are directly used to provide services such as:
· Free unlimited counselling with Senior Breast Care Nurses;
· Therapeutic massage and exercise classes;
· Professionally fitted free wigs;
· Free accommodation for families from regional and country Victoria;
· Special events and classes for those returning to work after breast cancer;
· Financial counselling to cope with the cost of breast cancer; and
· Classes such as art therapy, creative writing and family social activities.