Support us by purchasing our washable printed Think Pink Face Masks.
One size, three layers made up of a polyester outer, non-woven middle and cotton inner.
Each mask is $20 including delivery within Australia.  Rest of the world delivery $19.95
Buy one for a friend, for a birthday or Christmas gift and invest in
keeping your family safe!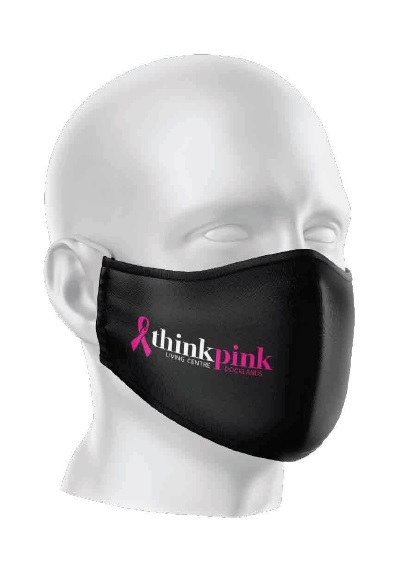 Thank you for your support on behalf of all people that use our services. 
Since first opening in 2010 to today, Think Pink has provided free services to thousands of women and their families to help them through the difficulties of a breast cancer diagnosis, treatment and beyond.
Your mask purchase will enable us to continue make a difference and allow us to maintain our free programs in the future.