Our professional and experienced team offer one on one support for both Art Therapy and Breast Care Nurse consultations via Zoom. Please contact our Breast Care Nurse for wig fitting enquiries.
Our one on one consultations are successfully running via Zoom – so why not book today!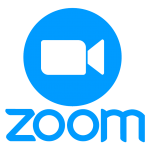 – Art Therapy One on One –
Art Therapy is available to clients who would like to explore something that is important to them through using a sensory and creative approach. Art Therapy one on one sessions offer a combined relaxation, meditation and art experience that assists clients to express thoughts and feelings and nurture the whole self.
– Breast Care Nurse Consultation –
Our Breast Care Nurse, Andrea Cannon is a highly qualified and experienced nurse who is specifically trained to assist and support breast cancer patients.
Her approach is always sensitive to and respectful of the client. She provides high quality counselling and general advice to assist each client through the challenges of their diagnosis and treatment. Andrea also helps clients to navigate through the health care system to obtain better outcomes.

– Wig Fittings –
At the Living Centre we cater for chemotherapy induced hair loss through our wig salon. Information and support is provided to women on the physical and psychological impact of hair loss.
Please register with our Breast Care Nurse for wig fitting.