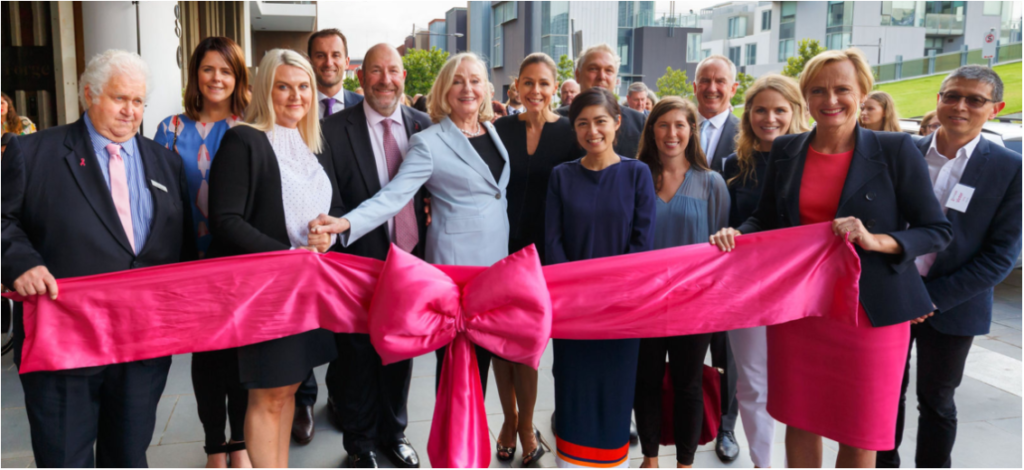 Cyclotek Initiates the Direct Action Donation Fund (DADf) of $45,000 for the
Think Pink Foundation.
In March 2020 Cyclotek announced the introduction of the Direct-Action Donations fund (DADf) to assist the Think Pink Foundation in supporting Australian women and men affected by breast cancer.
The annual donation of $15,000, over a three-year period, will contribute towards Think Pink's wig services, wellness programs and support groups.
"Cyclotek strives to be part of the new paradigm of precision Medicine" says Greg Santamaria, Director and CEO of Cyclotek Pty Ltd. "A patient centred approach not only enacts medical treatment choices but also has to include the personal needs, concerns, frustrations, joys and hardships of the patient – Think Pink creates that personal atmosphere needed for the patient."
Think Pink's mission is to enable a better journey through breast cancer for patients and their families. The Foundation provides direct emotional, practical and physical support at any stage of the journey from initial diagnosis, through treatment and into survivorship.
Think Pink's comprehensive range of programs is usually offered at their 'Living Centre, a unique purpose-built wellness centre established at Docklands, Melbourne. During the recent COVID Pandemic, for the safety of clients, the Living Centre has been closed and all services and support groups are now being offered online via Zoom.
"For the last twenty years, Think Pink has been a base for volunteers to come together and enable a better journey through breast cancer for women and men of Victoria" says Irene Hendel OAM, Founder of the Think Pink Foundation and Think Pink Living Centre.
Cyclotek funding will contribute towards one-on-one wig consultations, the 'Day of Indulgence' wellness program at the Think Pink Living Centre as well as vital online services and support groups such as the "Second Hope" Group for women with advanced Breast Cancer and the "Supporting Blokes" program, supporting the partners of clients at any stage of their journey.
The DAD program was founded in memory of John Santamaria: "This is to acknowledge a man who inspired us with his outstanding kindness – which is what Think Pink is really all about, it's about human kindness and helping one another through the overwhelming emotions of a breast cancer diagnosis". says Irene.