Pink Sisters Support Group via Zoom – Thursday 14 April *BOOKINGS CLOSED*
Pink Sisters Support Group (for women under 50 with early breast Cancer)
Join us via Zoom where this month we are joined by lymphatic specialist Sarah Gill.
Sarah has worked for over 10 years as a certified lymphoedema practitioner and as a remedial massage therapist for 20 years.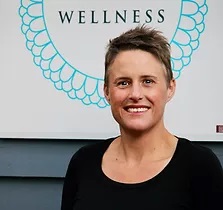 Sarah is a sought-after educator and regularly gives presentations on lymphoedema to other health professionals, consumers, and community groups.  She is a Dr. Vodder (lymphatic) certified therapist, she has a Diploma of Remedial Massage and is a member of the Australasian Lymphology Association & Massage & Myotherapy Australia.
To join a Pink Sisters Support Group meeting, please register your details below or call The Living Centre on 03 9820 2888. We will contact you shortly.
If you are new to Think Pink, please ensure to fill out a Client Registration Form before registering.
14/04/2022




5:30 pm - 7:30 pm
Address:
Description:

This program will take place via the online conferencing platform, Zoom.