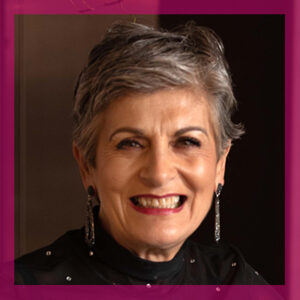 Lucia Cardamone


SKINCARE & MAKE UP WORKSHOP FACILITATOR



I commenced working with skincare & cosmetics in 1975 doing parties/group demonstrations for women in their homes.
Helping women to maintain & look after their skin and help those with problem skin to find effective solutions. Since then I have also been teaching my team of Consultants, to do the same. Whilst a daily & weekly skincare routine is most important and makes the most significant difference to a persons complexion, its makeup that attracts most attention during my demonstrations and classes no matter whether they are face to face or online.
I love sharing my knowledge each month with all attending the Think Pink Skincare & Makeup session online.
During this session I cover choosing clothing fabrics & bed linen, laundry liquid, bathing, sun care and of course skincare. I complete each session by completing on myself, a full makeover paying particular attention to the challenges during and/or after treatment I have volunteered at Think Pink since it commenced operation in 2009.
Join me – find out more.