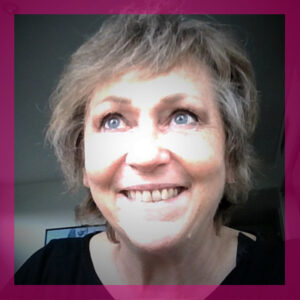 Julie Hannan-Smith


BOOK CLUB



Part way through my breast cancer treatment in 2019 (double mastectomy and chemo) I attended a Think Pink Art class and was hooked on the most amazing support from the Think Pink team. Since then I have enjoyed Yoga, Meditation and Art Therapy. I've also been spreading the word to others, sharing how they can access services from Think Pink in ways they wish to choose.
Becoming a volunteer, post my treatment, is a way of giving back and using my skills as a facilitator to connect with this community and help bring some joy and relaxation to others. Book groups can do that – the stressless way of sharing your opinion and ideas while also stretching our 'grey' matter. Providing a voice for those who love to read and share their views with other book readers is rewarding, especially when you see people's spirits lift through making these social connections.
On a personal note – I'm a nan to 2 gorgeous littlies (2 and 4 years old) and split my time in Melbourne (a 10 minute walk along the Yarra to the new Think Pink location) and our working farm near Geelong. I retired 2 years ago from a busy corporate life running a niche consulting business in Organisational Learning, coaching and change. Now I apply that to myself – practice what I've been preaching! So I am undertaking a journey of exploration through painting, sewing, travel (currently armchair), reading, meditation, exercise, social networking…..my new learning goals (?) are to be self-compassionate and patient! .
Join me on Zoom – find out more.