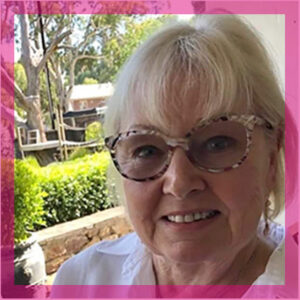 Jan Wynn


BOOK CLUB 



My involvement with Think Pink began in 2018, following Breast Screen diagnosis, and, very quickly, surgery. I was still in 'a fog'.  The women I encountered contributed so much to my recovery, mentally and physically.
The programs offered enabled me to gently become stronger – and a sense of well being and companionship developed. In addition to exercise classes I very much enjoy being a part of our Book Group – it's stimulating and fun.
I've been volunteering now for 2 years and find this mixed group of women inspiring – we all have a common goal – to support others who are beginning their road to recovery.
Think Pink is now a part of my life.
Join me on ZOOM – find out more.