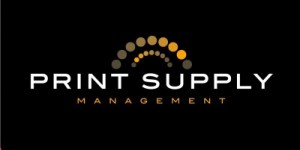 William A. McNeil & Co
William A. McNeil & Co – Onkaparinga, the Platinum Sponsor of our Think Pink Ball for nine years, has also supplied all the beds, mattresses, linen and warmth products for the Living Centre Emergency Accommodation Apartment.
We offer our Foundation's most sincere gratitude to Onkaparinga and in particular to its current Managing Director, David McNeil  for continuing their longstanding and loyal support.
Onkaparinga which was previously owned by Sleepmaster Australia was our first Major Partner and has been continuously supporting The Think Pink Cause since 2005.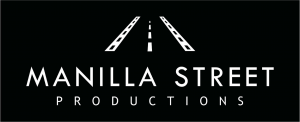 Manilla Street Productions
Karen Jemison is one of Australia's most talented film and theatre producers. Through her company, Manilla Street Productions, she has previously staged wonderful musical productions such as "Sondheim on Sondheim", "Where Do I Begin? The Voice of Shirley Bassey" and "Pacific Overtures".
In order to raise awareness of and funds for The Living Centre, Karen and Manilla Street Productions staged a one-off charity performance of "NINE The Musical" which was  held to coincide with National Breast Cancer Awareness Month on Melbourne Cup Eve (31 st October, 2016) at The Melbourne Recital Centre. The entire cast, 30-piece orchestra, choir and dancers are all donating their time and talent Pro-bono with all proceeds raised going to The Living Centre.
Karen and some of the members of the cast have personally visited the Living Centre and are committed to the Think Pink Cause of Enabling a better journey through breast cancer.
The Think Pink Foundation gratefully acknowledges and thanks Freemasons Foundation Victoria Limited for their extraordinary generosity and benevolence which has enabled us to operate The Living Centre with the best health care professionals and has facilitated our most vital support programs.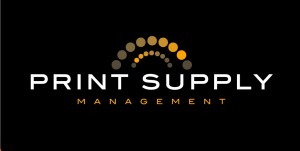 Print Supply Management Pty Ltd
Tony Hale and his amazing team at Print Supply Management have been supporting Think Pink with pro-bono print services for over five years saving Think Pink thousands of dollars each year in printing costs.
No job has been too large or small and PSM has printed all of Think Pink's collateral free of charge including corporate and Living Centre brochures, promotional posters of all sizes, collection can stickers and business cards.
Print Supply Management's dedicated efforts have helped Think Pink maintain its high standard of presentation in all its printed collateral.
Proud Principal Partner of The Living Centre 2010-2015:

Kmart Australia Limited
Kmart Australia Limited was instrumental in helping The Think Pink Foundation to establish The Living Centre.
In 2010, Kmart kindly agreed to pay the rental on our premises for the first five years of our tenancy – a commitment of $300,000.
We are so grateful to Kmart and in particular to Managing Director, Guy Russo for their incredible assistance and support which brought the project to fruition and financed the rent for The Living Centre for the last five years.
Kmart also provided almost $20,000 in items for the fit-out of the Living Centre and its apartment.
Proud Partner of The Living Centre 2011-2015: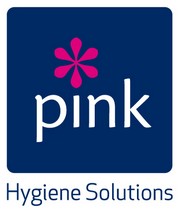 Pink Hygiene Services
Pink Hygiene Services (now referred to as Rentokil Initial) is also a great supporter of The Think Pink Foundation and in 2011, provided the pink VW Beetle vehicle for our Victorian Living Centre at no cost. This allows our Foundation to provide transport for patients to and from the Living Centre using a Think Pink volunteer driver.
It is envisaged this program will be extended to all our future Living Centres which will open progressively in every capital city.

Onkaparinga- William A. McNeil & Co
Proud Platinum Sponsor 2005-2015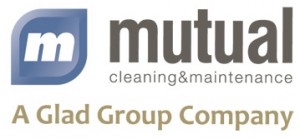 Mutual Cleaning & Maintenance
Proud Gold Sponsor 2011-2012

MDA National
Proud Bronze Sponsor 2011-2013
Pro Bono Supporters 2016
Australian Business Services Accounting
Cartrek Sign & Design, Living Centre Signage
Clarity Communications, Design & Collateral
Corso Body Works, Repairs and paint for Think Pink transport vehicle
Cosmetics Fragrance Direct, Makeup & Fragrances for programs
Hydro Horticulture Pty Ltd, Landscape works to Living Centre Apartment
Jack Merlo Landscape Design, Landscape design and procurement for TLC apartment
Lafayette Fine Foods Functions catering
NMD Lawyers (Jack Dolphin) Trademarks & IP
Nashi, Living Centre Catering & Promotions
Patrick Studios Australia – Entertainment
Print Supply Management Printing & Design
Robert Whalley CPA – Accounting and preparation of Financials
Sothertons Accountants, Audit
Struck & Spink, Website & Mail Server Hosting
Warners Nurseries, Landscape and plants for TLC apartment
Pro Bono Supporters 2015
Asli Redif – Book keeping & Accounts
Big Fish Your Pond Events, Think Pink Lid Campaign
Cartrek Sign & Design, Living Centre Signage
Clarity Communications, Design & Collateral
Cosmetics Fragrance Direct, Makeup & Fragrances for programs
Darek Vojcik, Events Photography
Hydro Horticulture Pty Ltd, Landscape works to Living Centre Apartment
Jack Merlo Landscape Design, Landscape design and procurement for TLC apartment
Lafayette Fine Foods Functions catering
NMD Lawyers (Jack Dolphin) Trademarks & IP
Nashi, Living Centre Catering & Promotions
NAB, Event Volunteers
Patrick Studios Australia – Entertainment
Print Supply Management Printing & Design
Sothertons Accountants, Audit
Struck & Spink, Website & Mail Server Hosting
That IT Company, Marketing, Website & IT Support
The Production House Events – Masquerade Ball manangement
Theadora Lennon, TPF Administration
Warners Nurseries, Landscape and plants for TLC apartment
Pro Bono Supporters 2014
Big Fish Your Pond Events, Events Management and Communications
Cartrek Sign & Design, Living Centre Signage
Clarity Communications, Design
Cosmetics Fragrance Direct, Makeup & Fragrances for programs
Darek Vojcik, Events Photography
Dr Sally Cockburn (Dr Feelgood), M.C
Hydro Horticulture Pty Ltd, Landscape works to Living Centre Apartment
Jack Merlo Landscape Design, Landscape design and procurement for TLC apartment
Lafayette Fine Foods Functions catering
NMD Lawyers (Jack Dolphin) Trademarks & IP
NAB, Event Volunteers
Nashi, Living Centre Catering & Promotions
Print Supply Management Printing & Design
Theadora M Lennon – Book keeping & Accounts
Patrick Studios Australia – Entertainment
Asli Redif – Book keeping & Accounts
Sothertons Accountants, Audit
Struck & Spink, Website & Mail Server Hosting
That IT Company, Marketing, Website & IT Support
Theadora Lennon, TPF Administration
Warners Nurseries, Landscape and plants for TLC apartment
Pro Bono Supporters 2013
Big Fish Your Pond Events, Management and Fundraising
Cartrek Sign & Design, Living Centre Signage
Clarity Communications, Design
Cosmetics Fragrance Direct, Makeup & Fragrances for programs
Darek Vojcik, Events Photography
Donna Tyler, Catalogue Design
Dr Sally Cockburn (Dr Feelgood), M.C
NAB, Event Volunteers
Elle Apopei, Design
Evan Evans, Banners & Signage
Grant Hobson, Brochure Photography
GWPM Printing & Design
Hydro Horticulture Pty Ltd, Landscape works to Living Centre Apartment
Jack Merlo Landscape Design, Landscape design and procurement for TLC apartment
Lafayette Fine Foods Functions catering
Mills Oakley Lawyers, Trademarks & IP
Nashi, Living Centre Catering
Patrick Studios Australia – Entertainment
Sothertons Accountants, Audit
Stephan Hoffaker, Video & Filmography
Struck & Spink, Website Hosting
That IT, Marketing, Website & IT Support
Theadora Lennon, TPF Administration
Warners Nurseries, Landscape and plants for TLC apartment
Pro Bono Supporters 2012
Clarity Communications, Design
Cosmetics Fragrance Direct, Makeup & Fragrances for programs
Elle Apopei, Design
That IT, Website & IT Support
Struck & Spink, Website Hosting
Sothertons Accountants, Audit
Mills Oakley Lawyers, Trademarks & IP
Grant Hobson, Brochure Photography
Stephan Hoffaker, Video & Filmography
Darek Vojcik, Events Photography
Kerry Leonard, Catalogue Photography
GWPM Printing & Design
Donna Tyler, Catalogue Design
Evan Evans, Banners & Signage
Cartrek Sign & Design, Living Centre Signage
Lafayette Fine Foods Functions catering
Nashi Catering for TLC workshops
Mutual Cleaning & Maintenance, TLC
Dr Sally Cockburn (Dr Feelgood), M.C
NAB, Event Volunteers
Patrick Studios Australia – Entertainment
Theadora Lennon, TPF Administration
Melissa Dunbar & Big Fish Your Pond Event Management and Fundraising
Pro Bono Supporters 2011
Theadora Lennon, TPF Administration
Market Me, Design GPWM, Printing & Design
Donna Tyler, catalogue design
Mutual Cleaning & Maintenance TLC
PriceWaterhouseCoopers, Audit
Mills Oakley Lawyers, IP & Trademarks
Mitrakas Savas & Co, Legal
Struck & Spink, Website Hosting
Dr. Sally Cockburn (A.K.A Dr Feelgood), Master of Ceremonies
Philip & Dianne Sidebottom