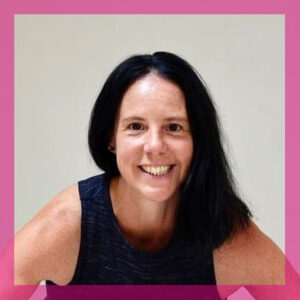 Katie Byford


YOGA FACILITATOR



I found yoga about 11 years ago when I lived in New York, I am originally from the UK where I worked in a corporate job. It was the move overseas, more specifically in Australia, that I became interested in fitness and the human body. I did my teacher training in 2017 here in Melbourne Victoria. With an advanced Diploma qualification in Hatha Yoga, level 2 Yin training and 200 Power Vinyasa. Yoga has become a huge part of my life for a long time. It even helped me run numerous half marathons, 2 full marathons and an ultra 50K marathon.
With extensive knowledge and interest in anatomy and how the human body moves and connects, I have delved deeper into various self study anatomy training's and enjoy exploring functional movement and mobility. I believe that yoga should be accessible to everyone. I love to see my students transform and how their practice changes and grows with every class. Yoga constantly reminds us that it is a practice, not perfection. It doesn't matter if a pose isn't perfect, it's the strong bond between your body and mind and being able to roll out your yoga mat anytime, anywhere.
I have facilitated Yoga teacher trainings, mentored students and worked one on one with students that are returning from injuries, or are new to this ancient practice of yoga.  I continue to build my knowledge and experience to share with my students. I believe I am always a student and students are our teachers.
Join me on Zoom – find out more.