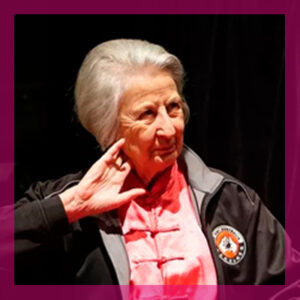 Helen Flanagan


TAI CHI FACILITATOR



I am Helen, the 3rd born in a family of seven children. Unfortunately there are only four of us left now. I was 20 when I got married and have three children and three grandchildren.
I left school at 16 and went into office work in the insurance industry and stayed in this area until I left to have my children. When the girls were still very young my husband had the bright idea of setting up a cottage industry at home as a photographic processing lab. It was a bit chaotic but it was very successful and grew so we moved to commercial premises in South Melbourne.
After my marriage broke up, I left the business with my husband. By this time I was in another relationship and expecting my third child. During this pregnancy I taught myself programming and ever since, have been running my own computer consultancy business for close to 40 odd years.
Whilst working on a project for the RAAF I met my current partner who I have been with for over 30 years. Together we joined a Tai Chi school and have been heavily involved for about sixteen years. We regularly travel to China for training and I have competed in competitions in China, Japan and Australia.
I have lived a long and fulfilling life but not without having to deal with the many and varied "bumps in the road" which I believe have made me the person I am.
These days my interests are travelling, socialising, eating and drinking, – not much of any of these at the moment though! I am lucky to have been blessed with good health and as well as still working in my business part time, I volunteer with Eastern Palliative care as well as practising and teaching Tai Chi.
At E.P.C. I write biographies for the terminally ill clients and also assist as a volunteer at the bereavement education sessions held for the client's families after the death. I feel privileged to be able to work in this capacity.
Now as an instructor in Tai Chi I take many classes. The students in these classes range across many age groups – from students young enough to be my grandchildren to aged and infirm people in care.
However, out of all my classes the most rewarding one for me is my beautiful ladies at Think Pink. I am so grateful to have the opportunity to run this class. These tenacious women are just awe-inspiring. I myself have not walked their path but I do know that their dedication and commitment to this program just blows me away.
Join me on Zoom – find out more.