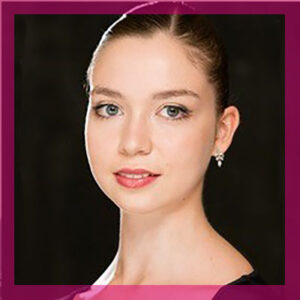 Erin Holloway


PILATES FACILITATOR



I am beyond excited and proud to have joined the Think Pink foundation as a Pilates teacher this year. I began teaching Pilates in 2017 after retiring as a professional ballerina. Over the past 7 years I have taught mat, reformer, and megaformer Pilates, barre, and general fitness classes in Sydney and Melbourne. I am also a medical student at The University of Melbourne.
Through my experience as a Pilates teacher, dancer, and medical student I have developed a strong reverence for physical health, as a gateway to emotional wellbeing. My favourite part of teaching is seeing class members leave the studio more confident, relaxed and healthier, mentally and physically, then they arrived.
The aim of each class I teach is to empower members to push themselves as far as they wish to go that session, working the whole body in a safe and stress-free manner. I look forward to meeting everyone on zoom soon
Join me on Zoom – find out more.